Services
Wasco Engineering Pte Ltd present our expertise on the project management to the construction, fabrication, installation, completion, testing and commissioning to a comprehensive range of (EIT) Electrical, Instrument and Telecoms activities in the marine and offshore, oil and gas industry.
Wasco constitute a team of experience workforce that meet international standard of our clients. We are specialised in the efficiency of providing professional EIT works. Wasco also equip ourselves with the latest tools, equipment and machinery to enhance our quality, efficiency and productivity.
Wasco is committed to deliver the highest standard with time and manpower efficiency for your project.
Electrical Installation
Our electrical services are listed as follow:
Power Equipment

Switchgear

Isolator

High Tension and Low Tension cables

Cable routing, glanding and termination

Lighting and Earth Protection

Electrical Panels

Switchboard, Junction Box

Uninterrupted Power Supply modules

Distributed Control System

Lighting assembly

Heat Tracing

Continuity check

Commissioning
Instrumentation Installation
Our instrumentation services are listed as follow:
Analyser

Manifold

Tubing Routing

Control valves

Instrument Equipment (Pressure, Flow, Level Control, Transmitter)

Temperature Control

Pneumatic Systems

Hydraulic Systems

Control Systems

Loop Check and Functional Check

Commissioning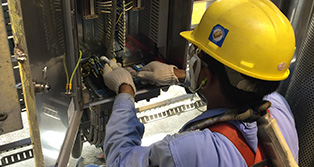 Telecommunication Installation
Our telecommunication works are listed as the following:
Telecom cables (LAN Cable, Cat 5,6,7, Coaxial Cable, etc..)

Fibre Optics

Modbus / Profibus

CCTV Installation

Communication equipment

SCADA Systems

UV, HV, UHV Antenna and Module Installation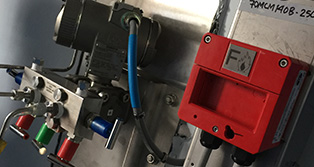 Fire and Gas Installation
Our fire and gas works are listed as the following:
Fire Detection and Alarm

Fire Detection and Alarm

Gas Detection

Control Panels

Fire Extinguisher

Manual Call Points

Fire Suppression System
Testing and Commissioning
Our testing and commissioning services are listed as follow:
Electrical System Troubleshooting

Pre-commissioning and Commissioning (Mechanical and Electrical)

Transformer Test (Current and Potential)

AC/DC Potential Test

Construction and Execution of Test memos

Testing Preps for Equipment

Piping Pressure Testing

HT & LV Cable Test

Contact Resistance Test

Injection Testing

Process Loop Controllers

DCS System Test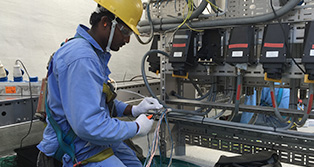 Manpower Supply
Our manpower labour supply:
Technical Skilled Workers

– Welders,
– Fitter
– Technician
– Electrician
– General workers

Supervisors

Safety Officers

Engineers

QA/QC